Chromium alloy guarantees high wear-resistance and long lasting parts, thus allowing an economic crushing process and high quality aggregates.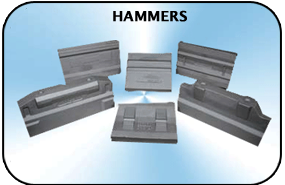 Hammers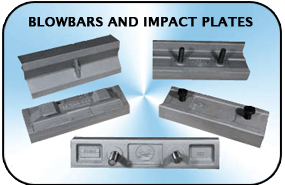 Blowbars and Impact plates
Wear parts in manganese steel have excellent toughness, high wear-resistance and are used in case of heavy impact situations. On request, MnCr 18.2 and Mn/X can also produced.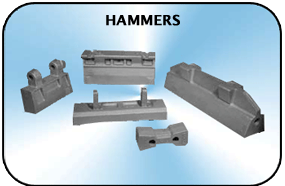 Hammers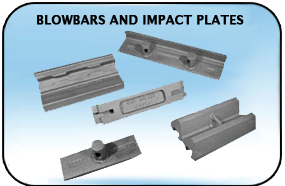 Blowbars and Impact plates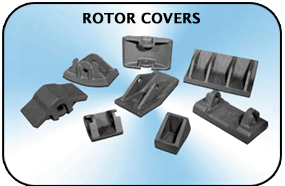 Rotor covers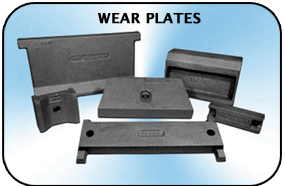 Wear plates
The main features of wear-resistant steel HB 400 and HB 500 are a very long service life and high elasticity degree. This material is normally used for the inside walls of hammer mills.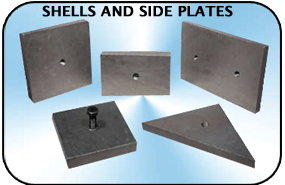 Shells and Side plates
We are able to supply spare parts for hammer mills of the main brands, such as:
Baioni
Bernardi
Brenna
Bsi
Comec
Comotti
Crifi
Ferrero
Finlay
Hartl
Hazemag
Imisa
Loro & Parisini
Mem
Olf
Omt
Pozzato
Reiter & Crippa
Rev
Rubble master
Svedala
Wageneder
...and more
The excellent quality/price ratio and a precise after-sales service make FIB one of the leading companies in this sector.