Rolls for belt conveyors ø 60-76-89-102-108. Standard and special lengths. SPECIAL ROLLS WITH IMPACT RINGS, WITH RUBBER OR IRON SPRING, CANTILEVER 2-ROLL IDLERS, BELT GUIDE ROLLS, BEARINGS AND ACCESSORIES. Prompt delivery for standard sizes.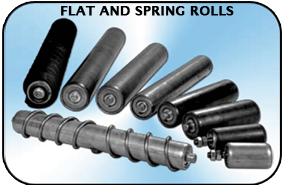 Flat and Spring rolls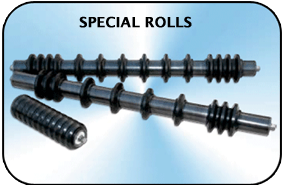 Special rolls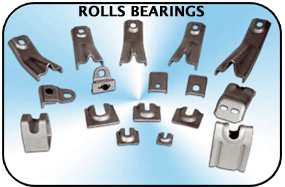 Rolls bearings
Scrapers and rubber burrs
Rubber or polyurethane cross scrapers for belt conveyors cleaning. Rubber or para rubber burrs and plates of various heights, thickness and hardness.
Scrapers and Burrs
The excellent quality/price ratio and a precise after-sales service make FIB one of the leading companies in this sector.