Perforated sheet iron for vibrating and revolving screens
Possibility of any size, thickness and punching, in stainless, wear-resistant and high resistance steel. Bended and flat perforated sheet iron with hooks.
Perforated sheet iron hooks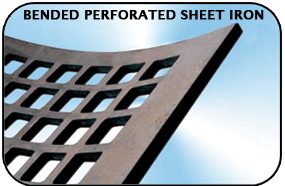 Bended perforated sheet iron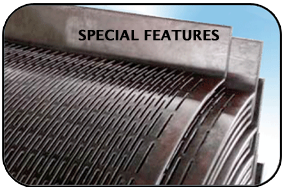 Special features
High resistance steel wire screens available in any size, with any type of fixing edge, for all types of screens. Special anti-obstruction screens with possibility of polyurethane inserts.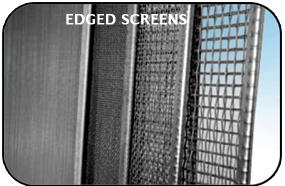 Edged screens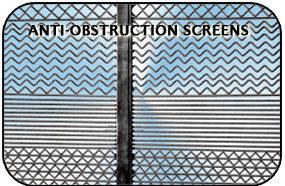 Anti-obstruction screens
Polyurethane guarantees long life service and wear-resistance besides anti-obstruction and low noise properties. Wide range of panels fitted on customer's requirements. PANELS WITH WIRES – MODULAR PANELS FOR VIBRATING AND REVOLVING SCREENS – PANELS FOR DRYING SCREENS – POLYURETHANE COATED SHEET IRON.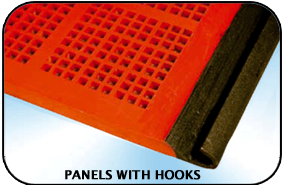 Panels with hooks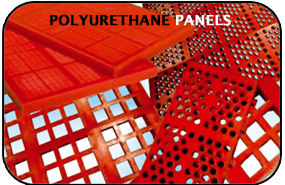 Polyurethane panels
RUBBER COATED PERFORATED SHEET IRON
Rubber coated sheet iron is advisable for big sizes, in order to reduce noise and wear. Hot curing coating guarantees high quality.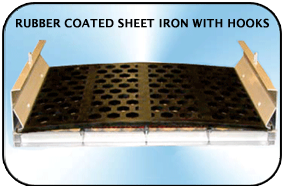 Rubber coated sheet iron with hooks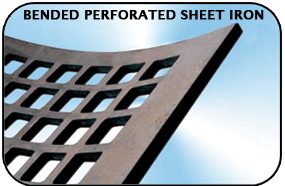 Bended perforated sheet iron
Buckets for dewatering machines
Buckets are manufactured according to drawing or sample, in wear-resistant or stainless steel, with any type of perforation and are supplied with backing strips, welded and ready to be installed.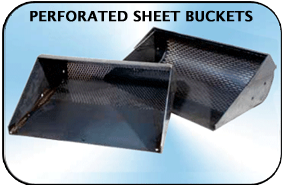 Perforated sheet buckets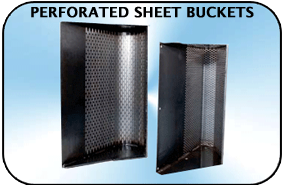 Perforated sheet buckets
Accessories for vibrating screens
Locking screws – rubber or polyurethane hooks and loose pieces for fixing screens – brass or polyurethane nozzles of any size – rubber shapes for protection of screen holders.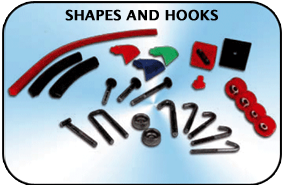 Shapes and hooks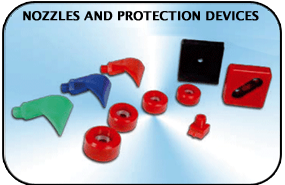 Nozzles and protection devices
The excellent quality/price ratio and a precise after-sales service make FIB one of the leading companies in this sector.